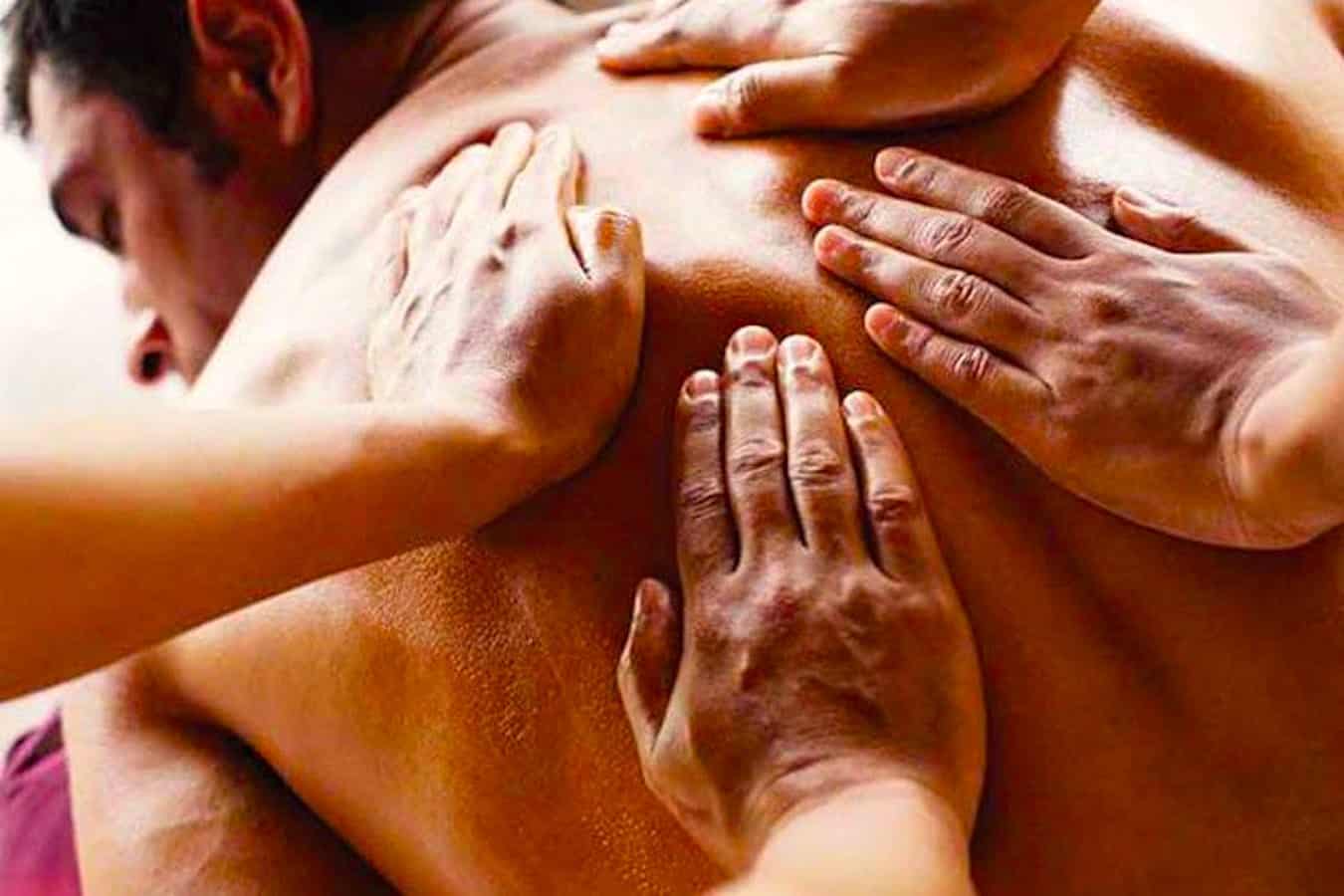 Four Hand Massage with two girls
The Four Hand Massage with two girls is for those who want to try erotic massage but just one masseuse is not enough. Then, we offer you our special Four Hand Massage with two masseuses together who will give you their full attention.
You will start the royal massage in shared shower with two masseuses, where you will get to know each other better intimately and you will enjoy so much sensual. After that, you will move to the massage room with girls, there will be pleasant warm in the room, beautiful smell and calming music. Both masseuses will be naked during the massage, which will underline the erotic atmosphere and wake up your intimate fantasy.
They will connect the erotic massage with caress of your buttocks and thighs. Then, you will turn around on your back and enjoy the look at two beautiful naked girls who will massage every single piece of your body with the special oil. They will start on your chest and continue lower to your intimate parts very slowly. They will pay attention to your intimate parts and switch several kinds of erotic practices during the massage.
Four Hand Massage is a double dose of erotica and increase libido.
Let pamper yourself and indulge yourself something extraordinary. The massage with two beautiful girls is indescribable experience. You will remember that for a long time and you will not want to enjoy that only for once in your lifetime. Double dose of erotica will add new sexual energy to you and increase libido.
Reservation is required
We are open 7 days a week from 11.00 AM to 11.30 PM