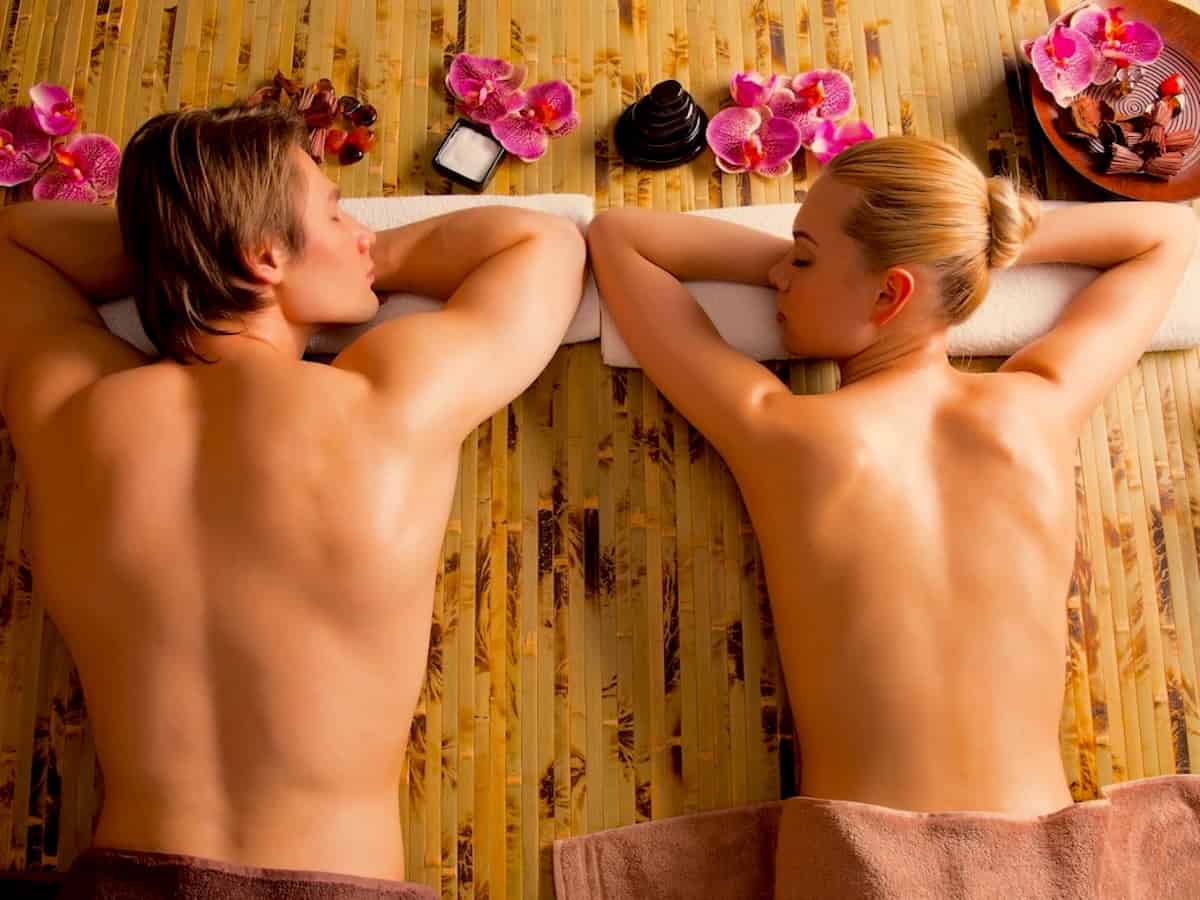 Couples Massage
Erotic Massage for Couples is a highly intimate experience underlined by tenderness, softness and maximal excitement
These massages are the great choice when you want to try something new in your partner's life, get to know your limits and give to your relationship a new feeling. Come and enjoy an exciting erotic massage with your dear one – you will not regret!
Massage takes place in a stylish and cosily furnished room where the fragrant sticks and artistic decorations create the pleasant atmosphere, also the quiet soothing music that you will hear all the time. You will be lying beside your precious half during the massage – it is up to you whether you will hold your hands or lie next to each other just to lie and perceive each other.
Beautiful and tender masseuse will be there for every one of you and her rich experience will allow her to give you maximum care attention and pleasure.
The goal of Erotic Massage for Couples
The goal is to direct your bodies in one direction – the direction of maximum excitement and erotic lust. Also you can take your partner's massage fully into your hands at any time during the massage. You define the course of massage.
There is no exception that you can ask the masseuses to leave you alone and you will be able to use the space for love games – they will be much more intense thanks to the massage and attention of gentle masseuses. You can finish erotic massage for couples with pleasant shower where your feelings and excitement can flow through your body.
Erotic massage looks like a classic relaxation massage at first sight – but it is much more intimate! It has become more popular because it promises something new, unprecedented, exciting – just something that moves your limits. There is a gentle pampering of every piece of your naked body during the massage – not just intimate gestures. Masseuses are empathetic and they know exactly where to reach and make you even more excited and shift the erotic tension to its maximum.
Reservation is required
We are open 7 days a week from 11.00 AM to 11.30 PM